Christmas goes digital at Welsh C-Store business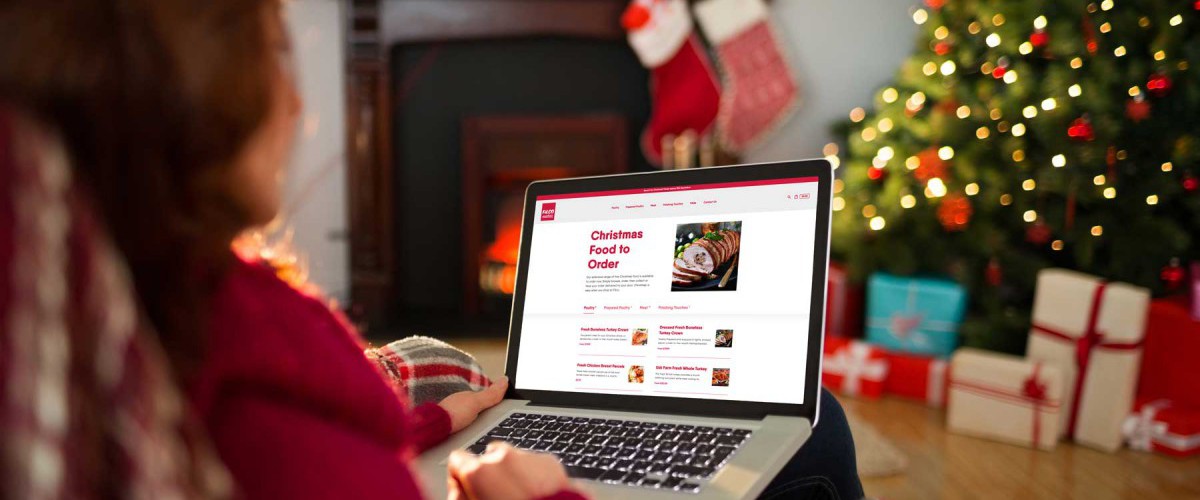 2020 has been tough in lots of ways. Businesses have had to adapt to overcome the challenges Covid-19 has presented. For C-Stores, which have been open throughout the pandemic, adjusting to restrictions has been vital to ensure customer confidence is maintained. Introducing social distancing and queue management, overcoming phases of panic buying and contending with a general uplift in sales as customers moved to shop in their local C-Store and avoided large supermarket queues has been at the top of the list of tasks. As the situation developed through the course of the year it has become apparent the store owners need to continue to innovate as Christmas approached.
Innovation in convenience retail
One such innovator is Filco. Based in South Wales, with nine large convenience stores. Filco saw a problem on the horizon. Traditionally customers flock to Filco's highly regarded butchery counters for the centrepiece of their Christmas meal. With locally sourced poultry, beef and pork as well as in-store prepared cuts available, customers would order in-store and collect in the days before Christmas. Of course, in normal times queueing in stores would not be a problem it would add to the buzz of the Christmas period, but these aren't normal times and so a new approach was needed.
Moving Christmas ordering online
Launched in mid-November, as the area came out of the fire-break lockdown imposed by the Welsh government, Filco moved it's Christmas ordering process online, with Design Workshop delivering the infrastructure and marketing solution. Built with the world-leading e-commerce system Shopify the new online ordering website allows customers to browse the extensive range before completing their purchase and booking a collection or delivery time slot. Filco extended their existing delivery service to include the Christmas butchery products, a range of delivery slots are available for customers to choose which means the result is reduced queueing and a managed collection and delivery process for customers.
Flexible order management
From a development perspective it was crucial for the Design Workshop team to create a solution that managed time slots on a store by store basis rather than centrally, this means stores can't be overwhelmed with more orders than can be coped with and gives the management team the flexibility to manage store workloads if needed. Also, vital to develop was the ability for the system to understand the location of the customer relevant to the delivery radius for each store so that out of range areas could be excluded from delivery routes.
From a business management perspective, the new system helps Filco plan ordering from suppliers, bring forward revenues and removes the risk of 'no shows' at collection time. For those customers who aren't digital savvy, a simplified order form is still available in store.
Supporting growth
The new system has only become successful because of a comprehensive awareness campaign implemented as the website went live. Filco is supporting the launch with a series of communications all created and managed by the Design Workshop creative team. A social media campaign, in-store communications and out of home advertising in the form of a video van have all helped raise the profile of the Filco brand and the new ordering service and as the new website collects customer's details Filco will be able to communicate directly with them in the future. The platform itself is designed to be adaptable to new ranges and offerings beyond festive season delivering the Filco team great returns on their initial investment.
Helping businesses large and small
If you would like further information on how Design Workshop can help your business innovate please contact